lso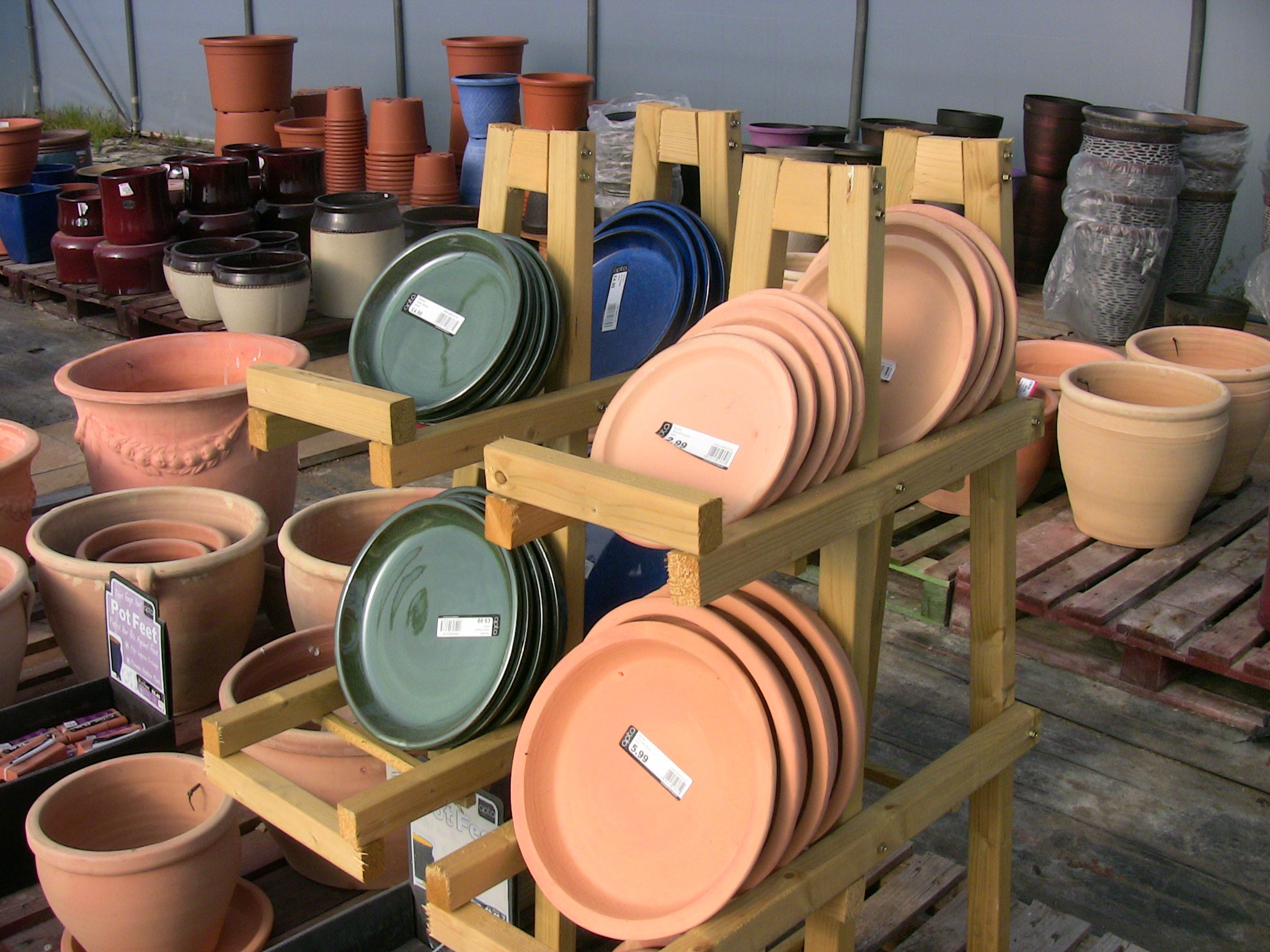 Ceramic and Lightweight Pots
We stock a large range of APTA ceramic pots, in both glazed and terracotta styles, and all sizes from little tiny pots right up to large terracotta items. Saucers and pot feet are also in stock year round. Our lightweight range includes some resin pots, made to look like stone or brick, and also a large selection of decorative plastic pots in all colours and sizes. Bowls and troughs also in stock. The 'Dairy' range of milk churns, crates, pails and jugs has proved very popular with customers, and we stock this range in two distinct colours.

Also stocked

Obelisks, trellis, bamboo canes and tree stakes, and new for this year shepherd's crooks for hanging small baskets or for use as bird feeders. Fertilisers, weedkillers and other sundries are available.
We have a wide range of wicker and wire hanging baskets, plus wrought iron ones, together with a selection of jardinieres, wall baskets and mangers. Preformed basket liners, coconut liners and bags of fresh moss are stocked. We will also have a range of hanging basket brackets.